DOT Physicals, Safety Regulations

DOT Physical Exam, CDL (commercial driver's license) "Medical Card"
We'll perform a physical exam that meets US DOT and Federal Motor Carrier Safety Administration (FMCSA) requirements for a commercial driver's license.
What to know before your visit
If you require corrective lenses, or hearing aid, bring them with you. Wear comfortable clothes and bring any required information needed to fill out the DOT Medical Examination Report; "Driver Information," and "Health History" sections as well as a list of any current medications. You may fill out the form online and print it before your appointment to save time.
Medical Report available by clicking on the Form below:
DOT Medical Examination Report Form
BEFORE YOUR VISIT:

Avoid excess stimulants, caffeine and nicotine prior to the exam, and drink water in preparation to providing urine for testing.
A DOT physical should not replace an annual wellness physical.
Insurance is not accepted for physicals, and $110 payment is due at time of visit.
WHAT TO EXPECT AT YOUR VISIT:
We will perform an examination, including: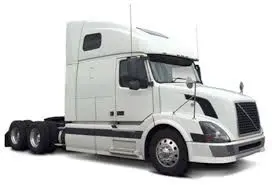 Review of your health history
Collect urine for testing
A physical exam
We will complete your Medical Examination Report for Commercial Driver Fitness Determination form, provide a summary of your exam and a Medical Examiner's Certificate as appropriate.

Please note that additional charges apply for labs and tests (if needed). Labs and tests cannot be purchased separately. They will only be given as part of a paid exam.
Urine dip stick (included) (if you have Glucose,"sugar" in your urine, a blood test is required)
Finger stick, Blood sugar test

$20

(if high glucose, 200, a HbA1C test is required)
Finger stick, HbA1c

$50

(determines average blood sugar over past 3 months) must be under 10
If you have a complex medical history, please bring any prior doctor or specialist notes or records with you to facilitate faster service.
Your practitioner will:
Review your health history.
Perform a thorough physical exam.
Perform a urine test.
Provide an exam summary.
Complete the Medical Examination Report for Commercial Driver Fitness Determination form and supporting documentation.
DOT Physicals
Department of Transportation (DOT) Physical Exams
Federal law requires that drivers of commercial motor vehicles (CMVs) receive periodic physical examinations. This examination is defined as the "Department of Transportation (DOT) Medical Examination."
The DOT physical examination is highly regulated. Its purpose is to detect the presence of physical, mental, or emotional defects that would affect an applicant's ability to operate a commercial vehicle safely. The examiner must understand the regulations to prevent individuals from being inappropriately disqualified from their livelihood. Conversely, in the interest of public safety, the practitioner is responsible for identifying those individuals who do not meet the criteria.
During this test, the applicant's health history is carefully reviewed, including: past or recent illnesses or injuries (including head or brain injuries); vision, hearing or heart disorders; the presence of high blood pressure, muscular weakness or disease, diabetes, digestion, or respiratory problems; and the health of the lungs, kidney, liver, and nervous system is evaluated.

It is mandated by federal guidelines that anyone applying for a CDL must pass the Department of Transportation health exam. The purpose of this exam is to determine whether an applicant is physically capable of driving safely at the present time as well as in the foreseeable future. Successfully passing the exam means you have up to 24 months before you need another physical.
Department of Transportation CDL Physical Requirements
The basic requirements for passing a DOT physical exam are:.
Need to have 20/40 correctable vision in each eye as well as both combined. Vision correction devices such as glasses or contacts are permitted.
Ability to distinguish color is necessary.
Hearing needs to be good enough to notice a forced whisper at a minimum distance of 5 feet.
Maximum allowable blood pressure, for a 2-year certification, is 140/90. Use of prescription medication to achieve this threshold is permitted.
Cannot have diabetes that requires insulin injections (unless you have a diabetes exemption from FMCSA); diabetes controlled through a diet or oral medication is permitted.
Blood sugar may not be higher than 200.
Use of schedule 1 drugs is disallowed
In case you are currently diagnosed with a cardiovascular disease such as congestive cardiac failure, collapse or cardiac insufficiency, then you will need to provide the Medical Examiner with a stress test as well as with a note from your physician which states that you are able to drive a commercial motor vehicle with no restrictions.